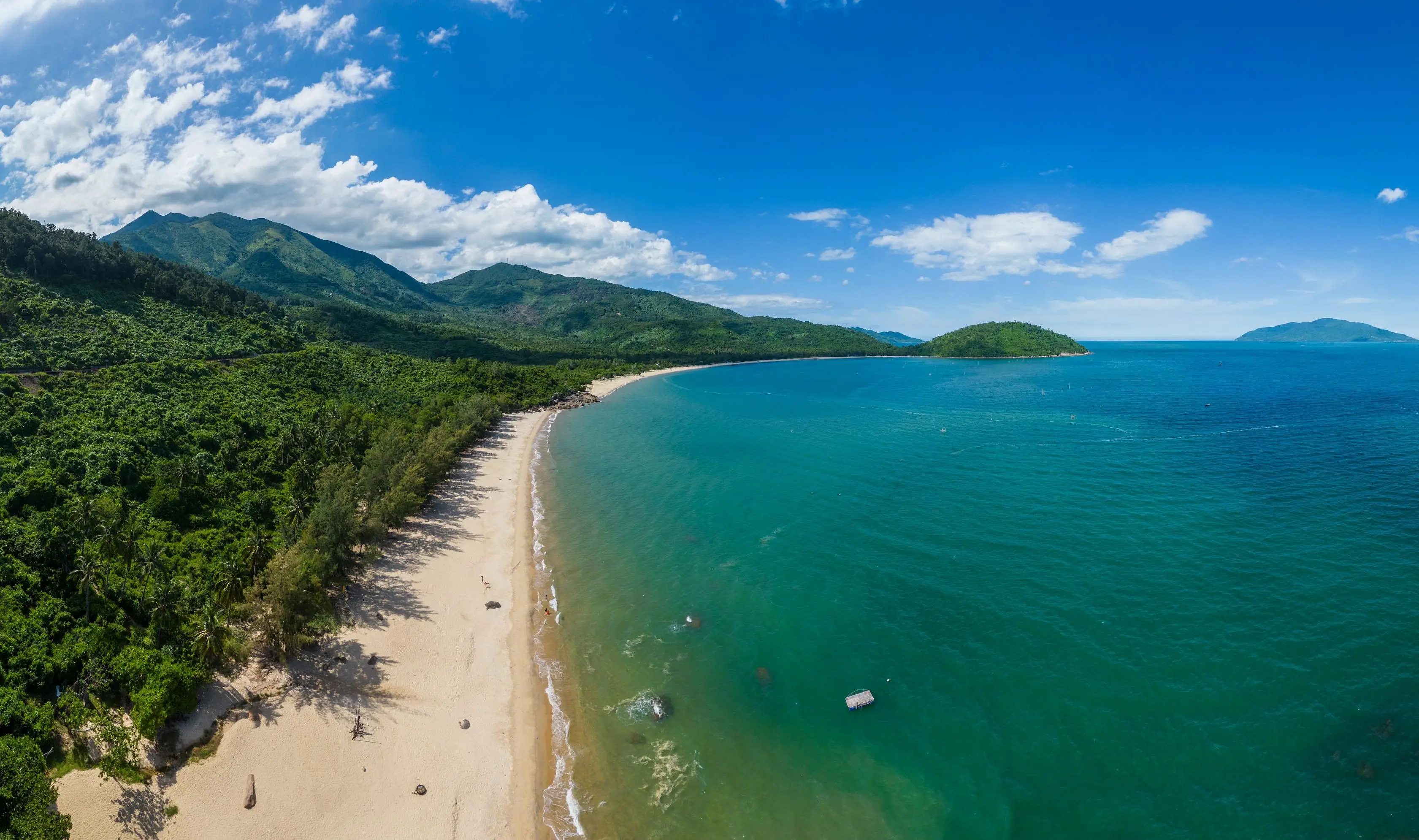 Central Vietnam
The geographic heart of the nation, central Vietnam is packed with historic sights and cultural points of interest as well as ravishing beaches and outstanding national parks.
Quang Binh
Famously known as "The Cave Kingdom", Quang Binh is Vietnam's top adventure destination with the world's largest caves, ancient karsts with meandering rivers, and majestic mountains. Caves can be the main draw, but Quang Binh also has more things to explore from the pristine ecosystem that make you feel like you embrace all the wilderness to yourself to the long beaches with delicious local dishes.
Hue
Located in central Vietnam, Hue is regarded as the center of the country's ancient cultural heritage. Given its centuries of national importance, Hue is a unique destination for anyone interested in history. The city has developed into a hub for anthropology and architecture and is home to the last remaining Royal Palace in Vietnam.
Da Nang
Da Nang, Vietnam's third largest city, has its back to the mountains and its face to the sea. It's an ideal destination for travelers energized by the commotion of contemporary cities who also appreciate their leisure time. In addition to its fresh seafood and nearby nature, Da Nang's highlights include its famous Dragon Bridge and the romantic My Khe beach.
Hoi An
Hoi An captures the heart of travelers from around the world thanks to its quaint, ancient beauty which includes culture-spanning architecture, cobblestone streets, iconic yellow walls, serene rivers and calm beaches. The city retains much of its diverse set of influences from its time as an international trading port.
Quy Nhon
A beautiful coastal city in Binh Dinh province, Quy Nhon seamlessly unities mountains and sea via peaceful forests and expansive beaches. While development is underway, Quy Nhon remains an underappreciated gem. Exceedingly fresh and affordable seafood and jaunts to deserted beaches lead to rave reviews from those who visit. Get in touch with us and let Urbanist Travel build a customized travel package specific to your needs and desires.
Nha Trang
Nha Trang has established itself as a favorite beach destination for domestic and international travelers hoping to enjoy warm sunrays and refreshing waves. And surprising relics of bygone empires and natural splendors rest not too far from the city for those eager to experience Nha Trang through a new lens.