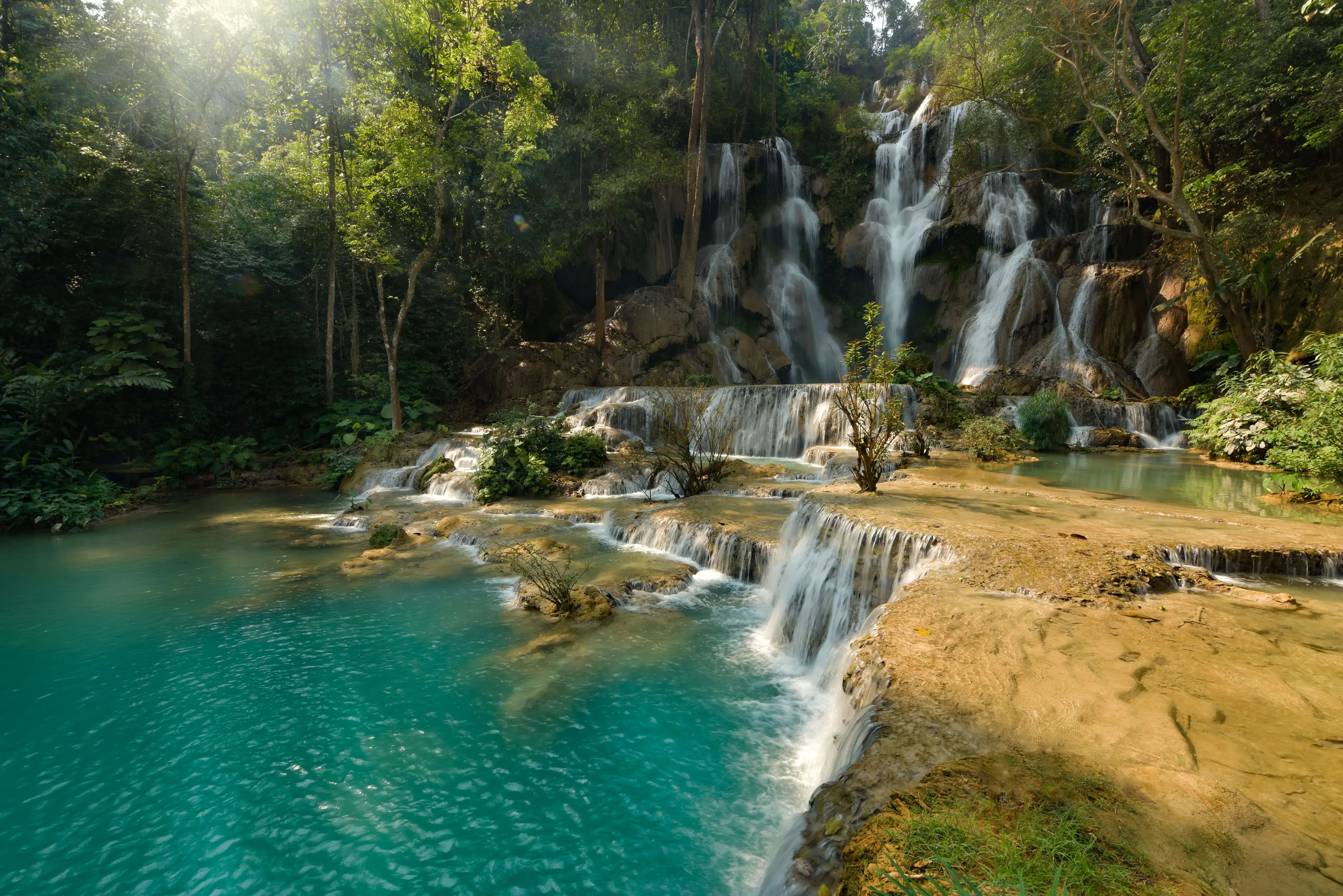 Laos
Studded with limestone spires and gilded temples, riddled with caves and home to rare wildlife, Laos contains a unique charm for adventurous travelers. The oft-overlooked nation is one of the region's leaders in ecotourism and ethnically diverse populations with Luang Prabang standing as perhaps the county's crown jewel.
Luang Prabang
Lao's ancient capital rests at the sacred confluence of the Mekong River and the Nam Khan (Khan River). The Unesco-protected gem features 33 gilded wats, saffron-clad monks, faded Indochinese villas and fusion cuisine.
Vientiane
Vientiane is the capital and largest city in Laos. Located on the banks of the Mekong River, the city is home to the massive gilded stupa, Pha That Luang, a national symbol of Laos. The streets are lined with trees, French colonial buildings, street markets, Buddhist temples and noodle shops. Just outside the city is Buddha Park, a garden filled with over 200 cement sculptures depicting the gods and monsters of Buddhist and Hindu myths.
Vang Vieng
What was once a party town is now a remote sanctuary that sits in the shadows of stunning green mountains and cliffs. Visitors can motorbike alongside rice fields, luscious green countrysides and blue lagoons.