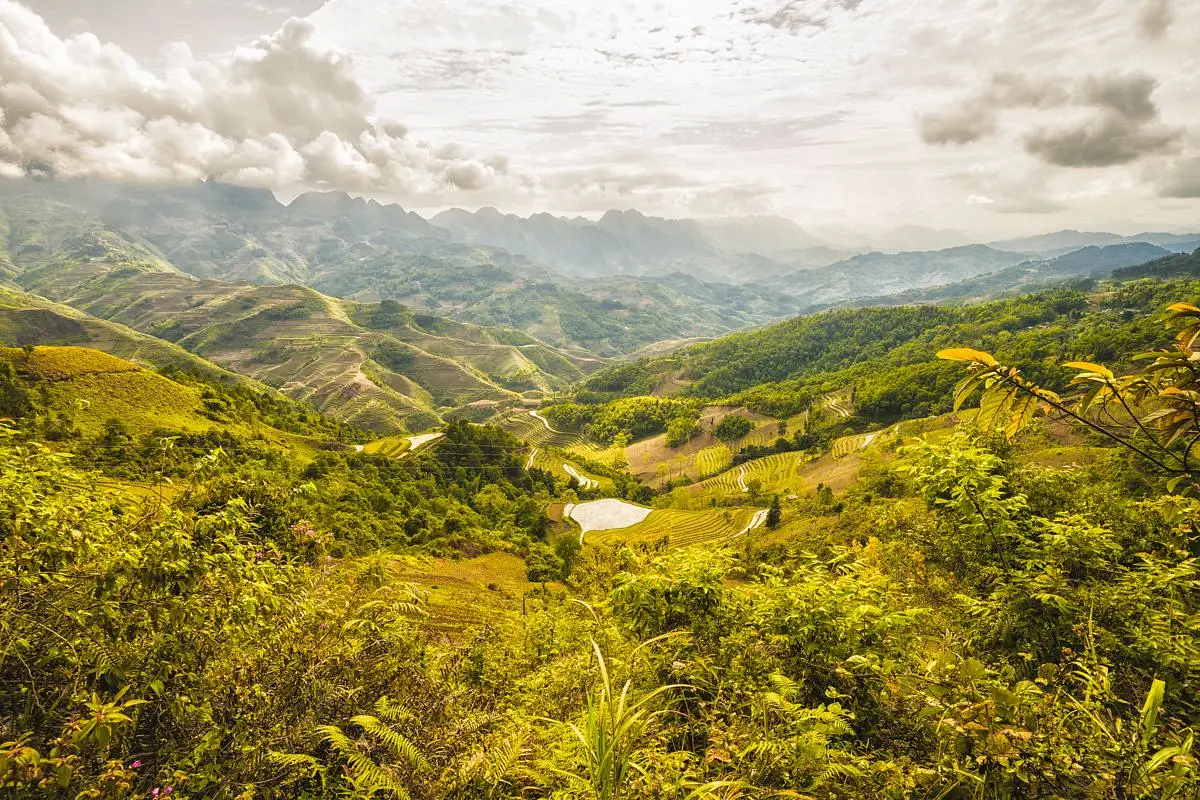 Northern Vietnam
This wild, remote region contains some of Vietnam's most awe-inspiring scenery sparsely populated by a fascinating mosaic of ethnic minority groups.
Hanoi
Hanoi is a great city to experience on foot and in addition to its centuries of history, the capital boasts enticing cuisines, vibrant nightlife and opportunities to buy rare silks and handicraft goods. Chinese, French, and Russian influences abound in the city's architecture, food and culture around each corner and down every alleyway.
Sapa
Trekking, hiking or just getting comfortably lost while wandering around the ethnic minority villages that offer homestays: Sa Pa is a great retreat for exploring according to one's own schedule. Locals are eager to help and share about their lives, daily activities and elaborate textile traditions. Ethnic minority groups such as the Hmong, Tay and Dao will all assist guests in learning more about the region's history and habits.
Ha Long
Located in the Gulf of Tonkin and 165 km from the capital of Hanoi, Ha Long Bay is at the top of many tourism itineraries for good reason. Whether staying on traditional junk boats or modern luxury crafts, when sailing in Ha Long Bay and Lan Ha Bay with friends and family, visitors are sure to expand their sense of wonder thanks to caves, forests and prehistoric karsts.
Mai Chau
Located in northwest Vietnam in Hoa Binh province, Mai Chau is known for its expansive beauty. Lush paddy fields surrounded by rugged mountains invite guests to travel by foot, bicycle or vehicle. It's the ideal area to immerse oneself in Vietnam's serene rural culture by enjoying delicious regional specialties and pastimes.